Save time and register online! Registration form and waiver is required for your child or student (between the ages of birth through high school) to participate in any Child/Youth specific groups and events at The Orchard!
Click below for the latest Torch Calendar of Events and other things to know:
About youth ministry at The Orchard...
Whoever you are, wherever you're from, you are welcome here.
Youth Ministry at Orchard Christian Fellowship exists to PROVIDE students and families with a safe place to: TEACH the Gospel of Christ to students, CONNECT students to the Body of Christ, EQUIP students to share the Gospel of Christ with their peers and the community and CHALLENGE them to be Christ to a world in need.
MUSIC TEAM REHEARSAL
The Youth Music team plans and prepares the worship songs for TORCH.


TORCH!
Our weekly Youth Group gathering includes fun games, snacks, music and a Bible lesson.
For students in 6th to 12th grade.
Get Connected. Go Deeper.
THRIVE
A weekly gathering of women and young women learning to Love God, Love People and Live God's Message.
Tuesday nights at 6:30 to 8:00 PM.
C.O.R.
Our young men get together weekly during the school year for games, food and a Bible lesson designed for guys.
Tuesday afternoons at 2:45 to 4:15 PM
Interested in volunteering?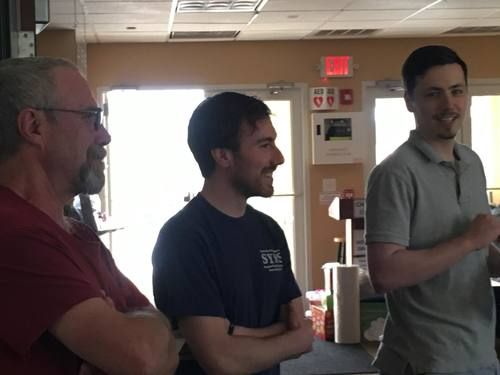 If you have been attending worship services at The Orchard for at least 6 months or longer, we welcome you to consider how you may feel called to serve in Youth Ministry at The Orchard! There are SO many opportunities to serve our students in grades 6-12....whether as a small group leaders during our mid-week groups, or at TORCH, our weekly youth gathering that meets on Sunday nights, or at any of the special events that take place throughout the year! To get started, just fill out an application form (link below). Please note that all adults 18 years of age and older will be asked to complete a background check when requesting to volunteer in both children's and youth ministry. We hope you'll join our team!
We'd love to hear from you. Fill out the form below to get started.